Customer Introduce
TT shopping in Hasselt, Hasselt is about 100.000 habitants, is a big city in Belgium with > 10 million people in total , Hasselt is the central city for the Limburg province area on the border with Germany ( Aachen ) and The Netherlands ( Maastricht ) . Hasselt is after Brussels and Antwerp the third largest shopping city of Belgium in number of visitors and famous for (designer) clothing .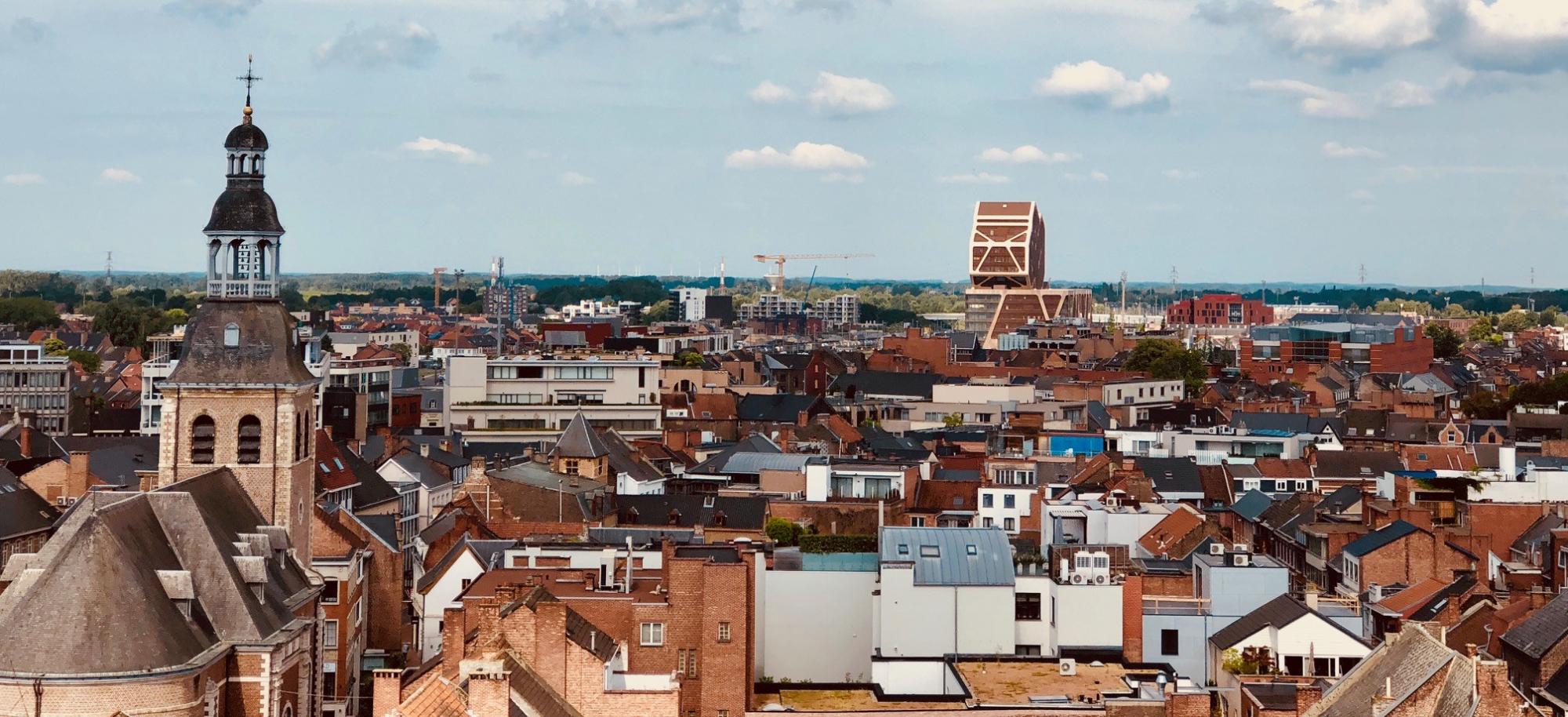 Projects Description
XJ-GSL Square Highbay installed at a Shopping Center in Hasselt,Belgium.
Replaced 2 existing old lamps by using 100pcs XJ-GSL100W to 200pcs existing old lamps .
Project: 3.5 meter high ,about 50 cm open space on the ceiling, installed stepstone pattern : left and right by using XJ-GSL100W with milkglas (more soft light),60X60cm metal frame mounting finished installation on 20th,August,2018. Customer really like the "square" outlooking and very satisfying with the higher uniformity.

Design Picture/Dialux
Easy understand the installation with 60X60cm metal frame mounting
Production/Shipment
Finished production waiting for shipment.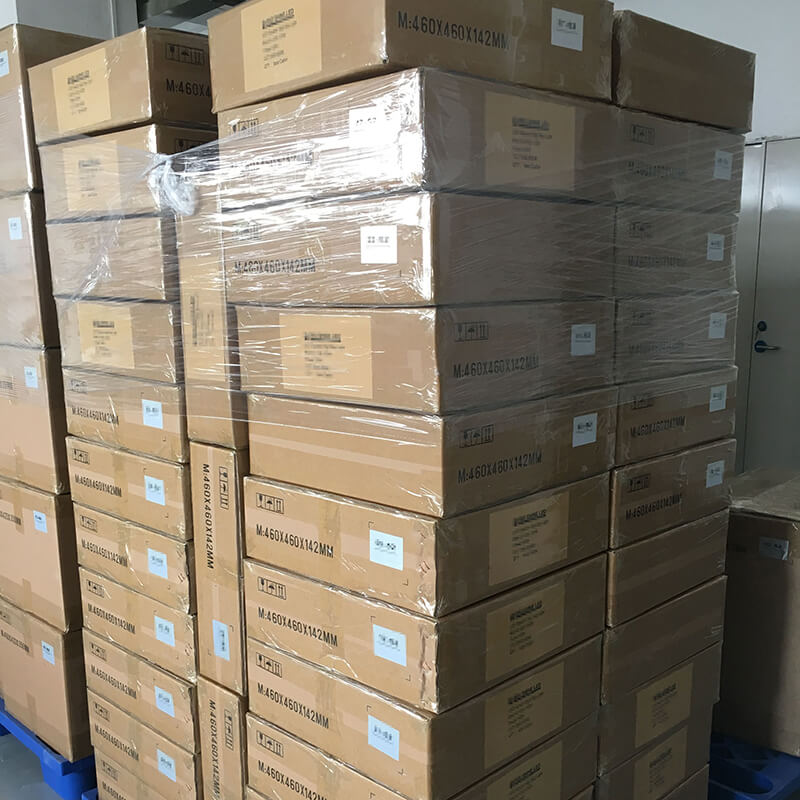 Installation/Application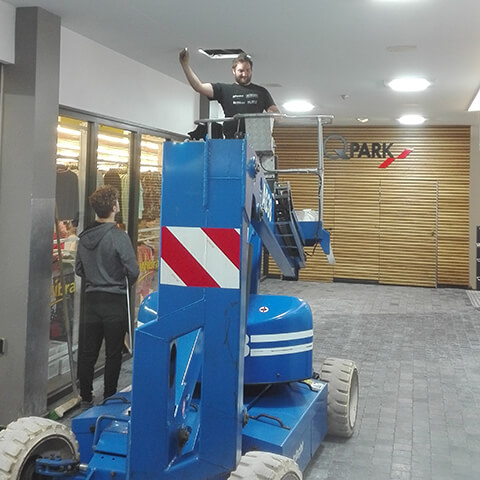 Installing :Change the exsiting "round" hole 50X50cm to "square" hole 60X60cm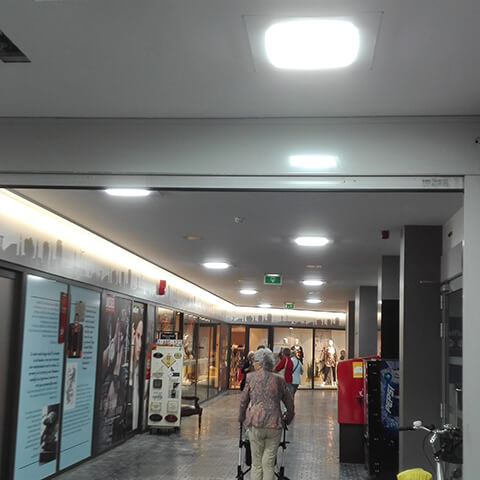 Before ( exsiting old lamps)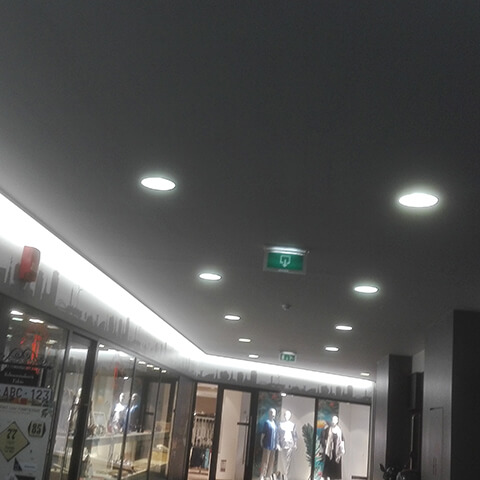 After(Installed XJ-GSL100W)