Customer Introduce
St. FRANCIS high school is near Detroit,and it's famous for its sports and education,seems that almost every America love sports a lot.Installed in March,2017.
Projects Description
XJ-HBS240W-2 High Bay replace 1000W MH Lamp in Football Field,USA
48PCS XJ-HBS240W replace 40PCS 1000W traditional MH lamp in a football field at Amercia. 4 poles at 60ft high and 10 traditional 1000W MH at each pole. We use 12PCS XJ-HBS240W-2 each pole, and reach as high as 125ft candles on the ground,eqaul to 1300LUX. Use 11,520W replace 40,000W,up to 71% savings meanwhile promoted the lux(FC)level twice.
Design picture/Dialux
Production/Shipment
production and shipment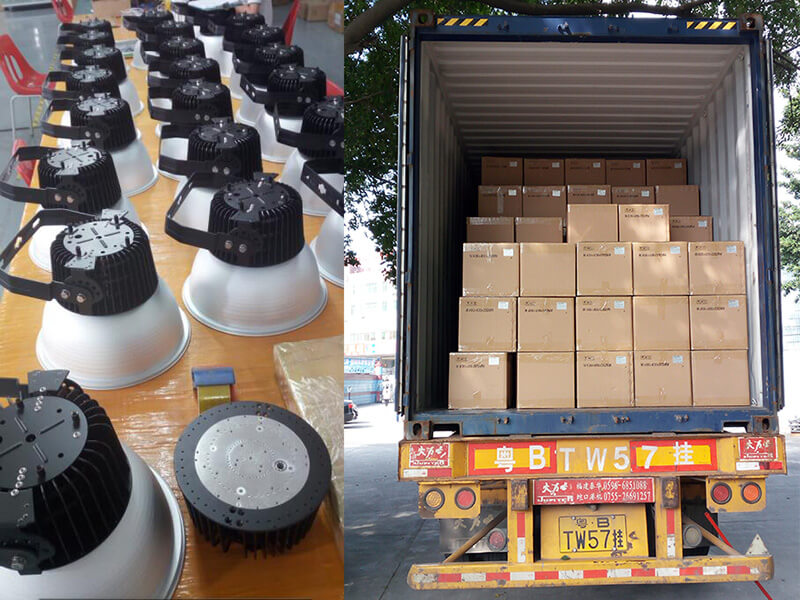 Installation/Application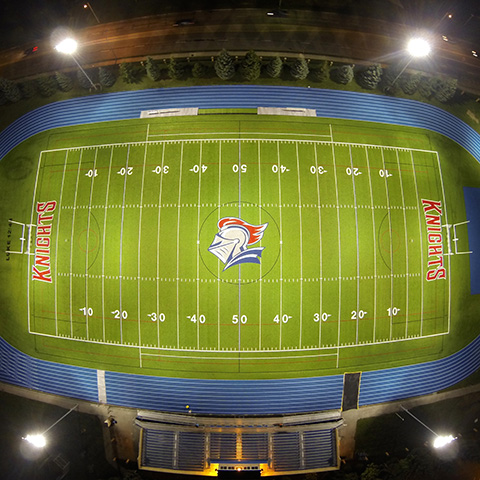 After with 48 pcs XJ-HBS240W-2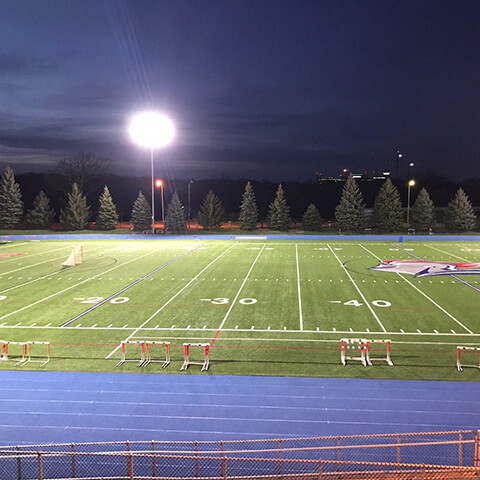 After with 48 pcs XJ-HBS240W-2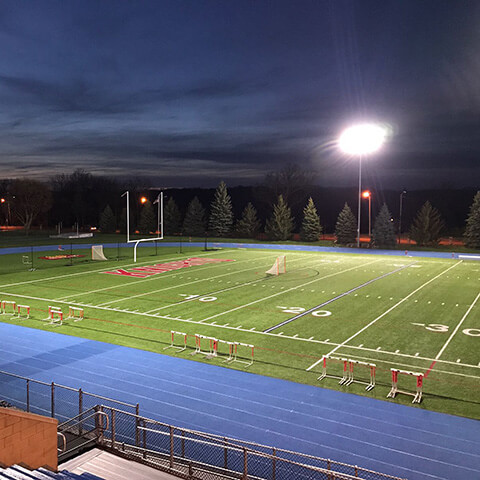 After with 48 pcs 240W XJ-HBS240W-2